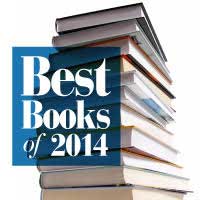 Your Reading Resource - The top leadership and church growth books every pastor should read! A $29.95 value - yours FREE today!
Leaders are Readers! Hurry - FREE Opportunity!
Get Nelson Searcy's FREE Top 10 list of the Best Books of 2014! ($29.95 value!)
Don't waste your time searching Amazon to find out what you should be reading - Nelson has already done the work for you! These are the best of the best - out of hundreds of books that he's read this year.
YES! Please send me my FREE copy of Nelson's Best Books of 2014.
Scroll through and complete the form below to get your FREE copy!
---
Nelson has narrowed down the 274 books he's read into the short list "Best Books of 2014!"
And it's FREE for you this week only!
Nelson loves putting together this list because leaders are readers – and he's going to do everything he can to save you time and focus your attention where it needs to be for maximum growth and development. 
Save yourself time, effort and money with this list!
2014 was a banner year of learning, reading and growing for all of us. In this list, you'll find:
Results-producing direct mail strategies that you can apply to your ministry!
Ways to breathe new life into your church
The single-fastest growing religious group – and how to reach them
Decision-making, culture and strategy lessons from one of the biggest Internet companies in the world (name starts with a "G")
New books from your favorite authors
10 ways to simplify your life - the way God intended
The real key to turning around a declining church (the answer may surprise you!)
How to resurrect your most masculine self!
Startling news about the churchless in America - and how you can best engage them
And one book that you'd definitely overlook!
Don't waste another minute trying to figure out what to read. Save yourself time, effort and money and grab your free list below!
You will be billed $1 today for your Two Month Test-Drive of the Renegade Pastors Network. You will also receive over $813.20 in immediate free bonuses.
After your 60 day free trial of the Renegade Pastors Network, you will be billed $99 and every 30 days after that. Your statement will show the charge from the Nelson Searcy Company.
Your Renegade Pastor membership subscription is for ONE church. Please do not distribute these resources to any other church, organization, or individual. If you run a network, please contact us about network pricing. All materials are protected by federal copyright laws and cannot be distributed or reproduced without written consent.
If you have any questions about your membership, please contact Scott Whitaker at scott@churchleaderinsights.com or by calling 800-264-5129 Ext 5.
---
100% NO-HASSLE GUARANTEE: We are so certain that these resources will benefit you and your church that we will give you a 365 day no-hassle guarantee. Take your time to listen and implement the ideas in the resources your purchased and if at any time you are not fully satisfied, then you can receive a prompt and courteous refund.
---
Meet Dr. Nelson Searcy
Nelson Searcy is an experienced church growth strategist, pastor, church planter and coach, serving in ministry for more than 25 years and consulting with churches around the world.
As founder of Church Leader Insights and the Renegade Pastors Network, he has personally trained more than 50,000 church leaders in over 45 denominations through live events, seminars and monthly coaching, helping them break common growth barriers like 125, 250, 500, 1000 and beyond, all while maintaining personal life and ministry balance. For more accelerated growth, pastors also participate in Nelson's systems-based Gold, Platinum and Titanium coaching networks.
Nelson is also the Founding and Lead Pastor of The Journey Church, with locations across New York City and in Boca Raton, FL. Nelson and his church routinely appear on lists such as "The 50 Most Influential Churches" and "The 25 Most Innovative Leaders." He is the author of over 85 church growth resources and 17+ books, including The Renegade Pastor: Abandoning Average in Your Life, Ministry and The Difference Maker: Using Your Everyday Life for Eternal Impact, and The New You: A Guide to Better Physical, Mental, Emotional, and Spiritual Wellness.
Nelson is the recipient of the prestigious Donald A. McGavran Award for Outstanding Leadership in Great Commission Research. His continued mission is to help church leaders around the world cooperate with God in creating healthy, thriving churches. He divides his time between NYC and South Florida. He and his wife, Kelley, have one son, Alexander.